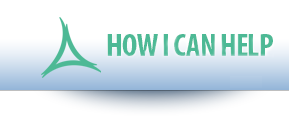 I will help you draw on your own problem-solving strengths to get to the core of the issue that concerns you. I will propose simple and positive steps to help turn unpleasant situations around. Together, we can create short-term solutions with long-term results that lead to happiness.
Adolescent Counselling
Anger Management Counselling
Anxiety Counselling
Assault Counselling
Bullying Counselling
Child Counselling
Couples Counselling
Court-Ordered Counselling
Depression Counselling
Domestic Violence Counselling
Family Counselling
Grief Counselling
Infidelity Counselling
Intimate Partner Violence Counselling
Job Stress Counselling
Life Changes Counselling
Marriage & Relationship Counselling
Mental Health Counselling
Parenting Counselling
Spousal Abuse Counselling
ONTARIO COURT-ORDERED ANGER MANAGEMENT PROGRAM:
In order to meet Ontario Anger Management Program Requirements, upon successful completion you will receive:
* Anger Management Program Completion Certificate
* Letter of Completion from your Counsellor
ANGER MANAGEMENT PROGRAM MODULES:
* Module 1: Defining Anger & Anger Logs
* Module 2: Psychological & Physiological Aspects of Anger
* Module 3: Anger Awareness & Anger Triggers
* Module 4: Emotional Intelligence
* Module 5: Calming Exercises
* Module 6: Anger & Shame
* Module 7: Taking Responsibility & Accountability For Own Action
* Module 8: Relationship & Conflict Resolution
* Module 9: Developing an Anger Management Life Practice
* Module 10: Relapse Strategies & a New Beginning

DOMESTIC VIOLENCE THERAPY:
* 13 and 26 Session Programs Available
ONTARIO "PARS" PROGRAM:
* PARS (also known as "PAR") is a Domestic Abuse course approved by The Ontario Courts.
* It fulfills requirements for Court-ordered "Early Intervention" or "Alternative Early Intervention" Counselling.